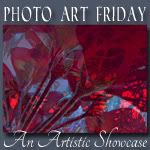 This weeks challenge is a Quirky Selfie ... and it can be anything you want (Bonnie's first mistake ... she opened the door to "anything") As I thought about it, I realized, there are many mes. So that is my theme today:
This is the retired me who foolishly thought that retirement meant rest and relaxation. Today, almost 14 years into retirement, I am still struggling to fight my way through the "everythings" I have to do every day.
I sometimes feel I am being swallowed up by my obligations (of my own making, of course) and can hardly get through it all.
This is the me that my family sees (even the pets). No face, just a lens. This is of course one of the mes I like the best, but can't say that is true of the people/pets on the other side of the lens.
This is the "Green" me ... nature lover, environmentalist and best of all Raptor Volunteer. I love my fine feathered friends.
This is the me of the past ... Nursing was my second occupation. After spending many years(before being a stay at home Mom) working for an International Consulting firm, doing much of the work while the men were paid most of the money, I went back to school to do what I really wanted to do ... be a nurse. I don't know what took me so long to discover it, but I think it had to do with being ready to take on the enormous responsibility of the job ... people's lives. (Do you remember those big, face consuming glasses ? :)
This is the me of the future ... if I believed in reincarnation (which I don't, but wish I could), I think I would want to come back as one of my fine feather friends. Their life is hard, but they do a very important job helping keep the balance of nature. Sadly man has screwed that up royally, but I could try to do my part.
It's a JOKE ... you are supposed to laugh!
(
To the purists in the audience ... sorry for butchering the English grammar )