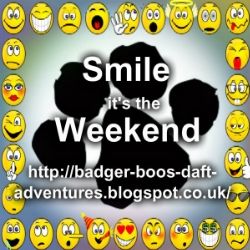 < /div>
Things is changing arounds here, Badger Boos. My Aunts moved upstairs from the apartsment and my Dads had to moves his office intos the "Birds Room". I calls it the "Birds Room" because that's where my Mom keeps her birds when she is babysittings them. Wells, todays I comes upstairs and the doors is closed. Whats? How cans you closes me outs of your office, Dads? So I scratched on the doors (my ways of knockings) and he says to mes ... Sorrys Izzi, you can'ts comes in. So I decideds to looks into this (very disgusted looks). Turns outs there's a bird in the office ...
So I guess I knows whos importants in this house ...
As I sits and waits my turns to plays with my Dads ... Hope your week is betters than mines, Badger Boos ...