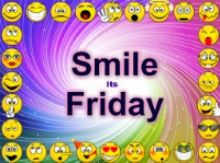 Lets me introduce you to my neighbor, Woody. We used to run along the wire fence and have great conversations. Then his Mom and Dad built a big fence because, when I wasn't there, Woody was chasing cars as they went by his fence.
Now he has to jump up in the air to see me ...
It's not easy to carry on a conversation this way ...
but we has fun anyway ...
Until he gets tired
...
My Mom thinks Woody is funny ... we laughs when we sees him jumping ... even when it isn't Friday :)