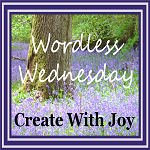 Hi, it's me, Izzi, again. Today I am going to introduce you to my other "Big Boy" Kitty Buddy ... well really, he's da boss.
His name is Fonzi. My Mom named him Fonzi because he is the Alpha. He is the most kindest Alpha I'z ever mets, but he is da Boss and will let you know it, if he needs to.
Fonzi is a Sun Worshiper ... (and you notice he doesn't share it very well.)
We play together, but ...
When I herd the Kitties to Breakfast in the morning ...
He herds me back ... but then he head bumps me to lets me know that he really, really likes me. I really, really likes him too ...
All for today ... Sorry for not being wordless, but I likes conversations.