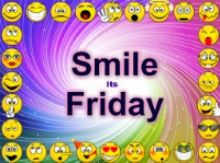 Oh Boys, Badger Boo, I gots a story to tells you this week. You will be smilings, but I sure wasn't at the times.
It was nites time and I was going outs for my last potty walks. I was walking along mindings my business when I decided to takes a sniff in the bushes ...
Wows ... I was hits with somethings in my face, my eyes, nose and mouth was burnings and I was overwhelms with an awful smells. Then my Moms grabs me and whips me intos the house and throws me in the showers, yellings at my Dads that I has been Skunked.
Help! Whats Skunked? I thoughts to myself, knowings that whatsever it was it had a big stinks to its. I got scrubbed with soaps all overs and then
agains with tomatos juice which has a stinks to it too. I thinks my Moms was tryings to hide my stinks with another stinks ... but it didn't works. I still smelled like skunks the next day and I had a agilitys trial. Peoples were holdings their nose when I cames by ... embarrassing! So, I decides to roll in some good smelling dogs poop to makes me smells better ( I won'ts tell you whats my Moms said to me when I dids that ... if you gets my gist). But it worked ... the rests of the day I smelled like dogs poop and I liked that smells until I gots homes and my Moms threw me ins the showers again. This times she had some fancy dancy formulas to use on my skunks smell. It sort of worked, but (don't tells my Moms) I can still smells skunks on mes.
I is still havings bad dreams about it, but my Moms is laughings when she tells the storys, so I thoughts it would probably bes a goods story for Smile It's Fridays. Hopes you has a better weeks than me, Badger Boos :) Maybe we can smiles on this Friday :)