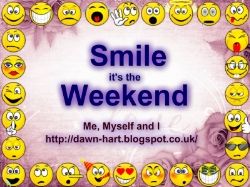 Mom said we are going to have House Guests ... Oh Nos ... now I has to barks and protects the whole times they are heres. I am wondering who it is ... maybes someones I can plays with.
Well, Badger Boos ... they is here. They cames in a box and they aren't peoples. They are birds. My Mom and her birds. She once went on a trips to see birds and lefts me homes with my Daddy's. I am not sures I ever forgaves her for thats ... and now, it's the birds agains!
This is an Americans Kestrel ... he eats meats like mes, so he can't be all that bads, right
?
And this is a Screech Owl ... he looks likes he eats too much meats ... a little fats, you thinks? Mom says he has a hurts eye and that's why he lives with peoples. They both was wilds once, but couldn't survives because of injuries so we takes cares of thems. Thats okay with me ... My Moms and Dads takes cares of mes and I isn't hurts, so we can do this for thems.
I hopes they will be happys stayins with us ... I feels bads for them
.
I hopes we will be good freinds ...